Posted: Tuesday, December 24, 2013 7:24 AM
---
Reply: click here
State Certified Building Contractor Licensed and Insured
http://www.sarasotaconstructionfla.com
http://www.sarasotacontractornetwork.com
http://www.youtube.com/watch?v=hTMqXvaP16w&feature=relmfu


Florida Home Improvement Services, Inc. Remodels, Improvements, New Construction.
http://www.sarasotaconstructionfla.com
(Residential & Commercial), Remodeling, Renovations New Construction & Room Additions added to your existing home including Mother in Law Suites, Bedrooms, Bathrooms, Kitchens and Patio Enclosures. As a State Certified Building Contractor we are licensed and experienced in all aspects of residential and commercial construction including Window and Door Replacement and Complete Remodeling. We are reasonably and competitively priced. We provide Building Plans, Structural Engineering & County Permits! Everything done by the book. We also offer Computer aided design to help you visualize your project prior to commencement. All construction meets the Florida Building/Hurricane Code as required by State Law. We have also worked at the major area Hospitals, built Home Offices and worked on the following: Concrete, Masonry Block, Stucco, Framing, Carpentry, Insulation, Drywall, Painting, Flooring, Tile, Pavers, Granite Counter Tops, Wall & Ceiling Texture, Home Inspections, Aluminum Screen Cages, Pool Cages, Plumbing, Air Conditioning, Roofing, etc.. Foreclosure and Short Sale Remodeling. Construction Management, Construction Consulting and Problem Solving. Free Estimates with References including active jobs you can visit. Call us or E-mail us today for a Free Estimate/Evaluation. Small Jobs - Big Jobs We simply love what we do and would love to help you in attaining your goals. We also work on and build Custom and New Houses.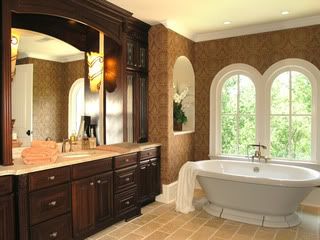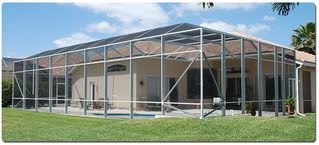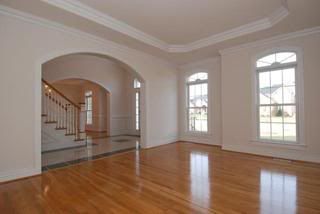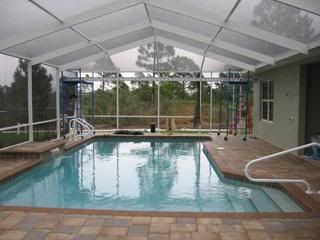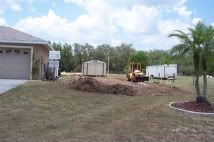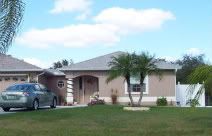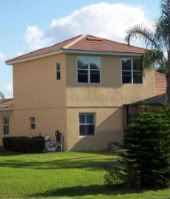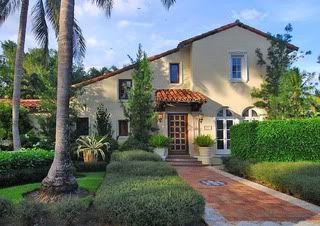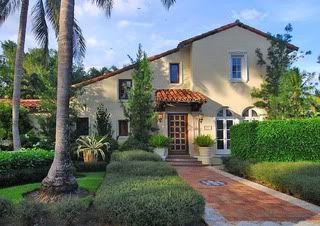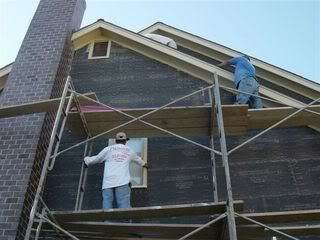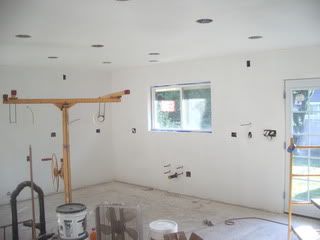 ☎ Tel: 941-720-1503
OUR STATE LICENSE # CBC1251225. LICENSED TO WORK ANYWHERE IN THE STATE OF FLORIDA
WHY HIRE A STATE LICENSED CONTRACTOR? Much work requires a Building Permit and a State Licensed Contractor who can apply for and pull permits. Unlicensed persons/companies may be unaware of the Building Codes and proper procedures and CANNOT PULL PERMITS! You may be fined $1,000.00 and have to triple the original permit fee penalty, demolish the work and start all over. HIRE ONLY LICENSED CONTRACTORS, if you do NOT you are not covered under the Home Owner's Recovery Fund and you may lose your money and have no recourse! Check with your local Building Department or check online at: https://www.myfloridalicense.com/wl11.asp?mode=0&SID= and see if the company/person you wish to hire is actually licensed. Many have occupational licenses, which are NOT a Contractor's license, they say they are licensed, BUT ARE NOT. If you hired unlicensed contractors, you are not covered under the Home Owner's Recovery Fund.
Tel: (813) 326-1798
http://www.sarasotaconstructionfla.com
http://www.youtube.com/watch?v=hTMqXvaP16w&feature=relmfu
These are simply Meta Tags Just Ignore: Roofs roof roofing repairs hurric ane damage storm repairs Home Improvement Services Air Conditioner Installation Remodeling Bathroom Design Cabinet Installation Cabinet Refacing Carpenters Ceramic Tile Installation Closets and Storage Construction Company Countertops Custom Home Builders Decks Designer Electricians Excavating Exterior Door Installation Fences Flooring Garage Door Installation General Contractors Heating Systems Home Additions Home Architects Home Builders Home Remodeling House Painting Insulation Contractors Interior Door Installation Outdoor kitchens Interior Painting Kitchen Designer Kitchen Remodeling Landscape Architects Landscape Contractor Log Homes Masonry Contractors Painting: Specialty Finishes Patio Design Pest Control Plumbers Pool Service Radiant Floors Remodel for Disability Roofing Contractors Room Additions Room Addition Security and Alarm Systems Siding Soil Engineers •Structural Engineers Subcontractors Sunrooms & Solariums Swimming Pool Repair Topsoil Water Mains and Lines Window Replacement Handyman Services Mold Removal Carpet Cleaning Swimming Pool Repair Topsoil Water Mains and Lines Window Replacement Handyman ServicesMold Removal Carpet Cleaning Cleaning Services Concrete Repair Resurfacing Duct Cleaning Services Foundation Repair Furniture Repair Restoration Garage Basement Remodeling Bathroom Design Cabinet Installation Cabinet Refacing Air Conditioner Installation Appliance Installation and Repair Basement Remodeling Bathroom Design Cabinet Installation Cabinet Refacing Carpenters Ceramic Tile Installation Closets and Storage Construction Company Countertops Custom Home Builders Decks Designer Electricians Excavating Exterior Door Installation Fences Flooring Garage Door Installation General Contractors Heating Systems Home Additions Home Architects Home Builders Home Remodeling House Painting Insulation Contractors Interior Door Installation Interior Painting Kitchen Designer Kitchen Remodeling Landscape Architects Landscape Contractor Log Homes Masonry Contractors Painting: Specialty Finishes Patio Design Pest Control Plumbers Pool Service Radiant Floors Remodel for Disability Roofing Contractors Room Additions Security and Alarm Systems Siding Soil Engineers •Structural Engineers Subcontractors Sunrooms & Solariums Swimming Pool Repair Topsoil Water Mains and Lines Window Replacement Handyman Services Mold Removal Carpet Cleaning Swimming Pool Repair Topsoil Water Mains and Lines Window Replacement Handyman ServicesMold Removal Carpet Cleaning Cleaning Services Concrete Repair Resurfacing Duct Cleaning Services Foundation Repair Furniture Repair Restoration Garage Basement Remodeling Bathroom Design Cabinet Installation Cabinet Refacing Carpenters Ceramic Tile Installation Closets and Storage Construction Company •Countertops Custom Home Builders Decks Designer Electricians Excavating Exterior Door Installation Fences Flooring Garage Door Installation General Contractors Heating Systems Home Additions Home Architects Home Builders Home Remodeling House Painting Insulation Contractors Interior Door Installation Interior Painting Kitchen Designer Kitchen Remodeling Landscape Architects Landscape Contractor Log Homes Masonry Contractors Painting: Specialty Finishes Patio Design Pest Control Plumbers Pool Service Radiant Floors Remodel for Disability Roofing Contractors Room Additions Google google Google googel Google google google google Security and Alarm Systems Siding Soil Engineers Structural Engineers Subcontractors Sunrooms & Solariums Swimming Pool Repair Topsoil Water Mains and Lines Window Replacement Handyman Services Mold Removal Carpet Cleaning Cleaning Services Concrete Repair Resurfacing Duct Cleaning Services Foundation Repair Furniture Repair Restoration Garage Kitchen Designer Kitchen Remodeling Landscape Architects Landscape Contractor Log Homes Masonry Contractors Painting: Specialty Finishes Patio Design Pest Control Plumbers Pool Service Radiant Floors Remodel for Disability Roofing Contractors Room Additions Security and Alarm Systems Siding Soil Engineers Structural Engineers Subcontractors Sunrooms &Air Conditioner Installation Appliance Installation and Repair Basement Remodeling Bathroom Design Cabinet Installation Cabinet Refacing Carpenters Ceramic Tile Installation Closets and Storage Construction Company Countertops Custom Home Builders Decks Designer Electricians Excavating Exterior Door Installation Fences Flooring Garage Door Installation General Contractors Heating Systems Home Additions Home Architects Home Builders Home Remodeling House Painting Insulation Contractors Interior Door Installation Interior Painting Kitchen Designer Kitchen Remodeling Landscape Architects Landscape Contractor Log Homes Masonry Contractors Painting: Specialty Finishes Patio Design Pest Control Plumbers Pool Service Radiant Floors Remodel for Disability Roofing Contractors Room Additions Security and Alarm Systems Siding Soil Engineers •Structural Engineers Subcontractors Sunrooms & Solariums Swimming Pool Repair Topsoil Water Mains and Lines Window Replacement Handyman Services Mold Removal Carpet Cleaning Swimming Pool Repair Topsoil Water Mains and Lines Window Replacement Handyman ServicesMold Removal Carpet Cleaning Cleaning Services Concrete Repair Resurfacing Duct Cleaning Services Foundation Repair Furniture Repair Restoration Garage Basement Remodeling Bathroom Design Cabinet Installation Cabinet Refacing Carpenters Ceramic Tile Installation Closets and Storage Construction Company •Countertops Custom Home Builders Decks Designer Electricians Excavating Exterior Door Installation Fences Flooring Garage Door Installation General Contractors Heating Systems Home Additions Home Architects Home Builders Home Remodeling House Painting Insulation Contractors Interior Door Installation Interior Painting Kitchen Designer Kitchen Remodeling Landscape Architects Landscape Contractor Log Homes Masonry Contractors Painting: Specialty Finishes Patio Design Pest Control Plumbers Pool Service Radiant Floors Remodel for Disability Roofing Contractors Room Additions Security and Alarm Systems Siding Soil Engineers Structural Engineers Subcontractors Sunrooms & Solariums Swimming Pool Repair Topsoil Water Mains and Lines Window Replacement Handyman Services Mold Removal Carpet Cleaning Cleaning Services Concrete Repair Resurfacing Duct Cleaning Services Foundation Repair Furniture Repair Restoration Garage Kitchen Designer Kitchen Remodeling Landscape Architects Landscape Contractor Log Homes Masonry Contractors Painting: Specialty Finishes Patio Design Pest Control Plumbers Pool Service Radiant Floors Remodel for Disability Roofing Contractors Room Additions Security and Alarm Systems Siding Soil Engineers Structural Engineers Subcontractors Sunrooms, Carpenters Ceramic Tile Installation Closets and Storage Construction Company •Countertops Custom Home Builders Decks Designer Electricians Excavating Exterior Door Installation Fences Flooring Garage Door Installation General Contractors Heating Systems Home Additions Home Architects Home Builders Home Remodeling House Painting Insulation Contractors Interior Door Installation Interior Painting Kitchen Designer Kitchen Remodeling Landscape Architects Landscape Contractor Log Homes Masonry Contractors Painting: Specialty Finishes Patio Design Pest Control Plumbers Pool Service Radiant Floors Remodel for Disability Air Conditioner Installation Appliance Installation and Repair Basement Remodeling Bathroom Design Cabinet Installation Cabinet Refacing Carpenters Ceramic Tile Installation Closets and Storage Construction Company Countertops Custom Home Builders Decks Designer Electricians Excavating Exterior Door Installation Fences Flooring Garage Door Installation General Contractors Heating Systems Home Additions Home Architects Home Builders Home Remodeling House Painting Insulation Contractors Interior Door Installation Interior Painting Kitchen Designer Kitchen Remodeling Landscape Architects Landscape Contractor Log Homes Masonry Contractors Painting: Specialty Finishes Patio Design Pest Control Plumbers Pool Service Radiant Floors Remodel for Disability Roofing Contractors Room Additions Security and Alarm Systems Siding Soil Engineers •Structural Engineers Subcontractors Sunrooms & Solariums Swimming Pool Repair Topsoil Kitchen Remodeling Landscape Architects Landscape Contractor Log Homes Masonry Contractors Painting: Specialty Finishes Patio Design Pest Control Plumbers Pool Service Radiant Floors Remodel for Disability Roofing Contractors Room Additions Security and Alarm Systems Siding Soil Engineers Structural Engineers Subcontractors Sunrooms &Air Conditioner Installation Appliance Installation and Repair Basement Remodeling Bathroom Design Cabinet Installation Cabinet Refacing Carpenters Ceramic Tile Installation Closets and Storage Construction Company Countertops Custom Home Builders Decks Designer Electricians Excavating Exterior Door Installation Fences Flooring Garage Door Installation General Contractors Heating Systems Home Additions Home Architects Home Builders Home Remodeling House Painting Insulation Contractors Interior Door Installation Interior Painting Kitchen Designer Kitchen Remodeling Landscape Architects Landscape Contractor Log Homes Masonry Contractors Painting: Specialty Finishes Patio Design Pest Control Plumbers Pool Service Radiant Floors Remodel for Disability Roofing Contractors Room Additions Security and Alarm Systems Siding Soil Engineers •Structural Engineers Subcontractors Sunrooms & Solariums Swimming Pool Repair Topsoil Water Mains and Lines Window Replacement Handyman Services Mold Removal Carpet Cleaning Swimming Pool Repair Topsoil Water Mains and Lines Window Replacement Handyman ServicesMold Removal Carpet Cleaning Cleaning Services Concrete Repair Resurfacing Duct Cleaning Services Foundation Repair Furniture Repair Restoration Garage Basement Remodeling Bathroom Design Cabinet Installation Cabinet Refacing Carpenters Ceramic Tile Installation Closets and Storage Construction Company •Countertops Custom Home Builders Decks Designer Electricians Excavating Exterior Door Installation Fences Flooring Garage Door Installation General Contractors Heating Systems Home Additions Home Architects Home Builders Home Remodeling House Painting Insulation Contractors Interior Door Installation Interior Painting Kitchen Designer Kitchen Remodeling Landscape Architects Landscape Contractor Log Homes Masonry Contractors Painting: Specialty Finishes Patio Design Pest Control Plumbers Pool Service Radiant Floors Remodel for Disability Roofing Contractors Room Additions Security and Alarm Systems Siding Soil Engineers Structural Engineers Subcontractors Sunrooms & Solariums Swimming Pool Repair Topsoil Water Mains and Lines Window Replacement Handyman Services Mold Removal Carpet Cleaning Cleaning Services Concrete Repair Resurfacing Duct Cleaning Services Foundation Repair Furniture Repair Restoration Garage Kitchen Designer Kitchen Remodeling Landscape Architects Landscape Contractor Log Homes Masonry Contractors Painting: Specialty Finishes Patio Design Pest Control Plumbers Pool Service Radiant Floors Remodel for Disability Roofing Contractors Room Additions Security and Alarm Systems Siding Soil Engineers Structural Engineers Subcontractors Sunroom. Paint, drywall, stucco, texture, art, wall, sheetrock, drywall, taper, plaster, finish, texture, journeyman, union, supervisor, master, home, repair, damage, maintainance, handyman,wall, paint, drywall, stucco, plaster, art, handyman, art, labor, journeyman, house, texture, monument, headstone, etched glass, sand blasting, tile, glass, window, windows, doors, brick, block, patch, repair, fix, restore, restoration, water, damage, orange peel, acoustic, acoustic, knock down, brocaid, work, skip trowel, travertine, english cottage, EFIS, systems, DriVit, elastomeric, effloresance, Lime putty, gypsum, mud, finisher, board, skill, mold, termite, mildew, mason, morter, mortor, cement, spackle, spackel, hot mud, scagliola, simulated, fine, sand, art, pool, spa, waterfall, statue, drywall, stucco, cement, sculpture, sculptor, artist, landscape, rock, faux, marble, stone, disney, theme, park, granite, masonry, plaster, home, garden, journeyman, master, design, mural, paint. Room addition, remodeling, construction, Anna Maria, Anna Maria Island, Holmes Beach, Longboat Key, Sarasota, Bradenton, Siesta Key, Bird Key, St. Armands, Lakewood Ranch, St. Petersburg, Pinellas, Brandon, Riverview, Ft. Myers, Lee County, Collier County, Port Charlotte, West Coast, Florida, Arcadia. Facebook, Twitter, AOL, Google, google, Sarasota Bradenton Tampa Venice city of Sarasota manatee Manatee Bradenton City of Bradenton Siesta Key, LBK Longboat Key St. Armands Bird Key Lakewood Ranch 301 US41 Sarasota Construction Sarasota Remodeling HVAC Air Conditioning Pros Air Solutions Home Referrals Improvements Today Now
• Location: Tampa

• Post ID: 6853613 tampa